Our Team
Oliver Peter Graber – Obfrau Stellvertreter / Deputy Chair
Oliver Peter Graber ist international als Komponist, Musiker und Dramaturg tätig. Er lehrte im universitären Bereich (u.a. an der Universität für Musik und darstellende Kunst Wien) und war von 2013 bis 2020 Dramaturg des Wiener Staatsballetts. Im Besonderen widmet er sich Projekten an der Schnittstelle zwischen Musik, Ballett und Naturwissenschaft. Aktuelle Informationen: www.graber-op.eu
Oliver Peter Graber works internationally as a composer, musician and dramaturg. He taught in the university sector [including "Musikwirkungsforschung" (research on the impact of music on the human physiology) at the University of Music and Performing Arts Vienna] and was dramaturg at the Vienna State Ballet from 2013 to 2020. In particular, he is dedicated to projects at the interface between music, ballet and science. Current information: www.graber-op.eu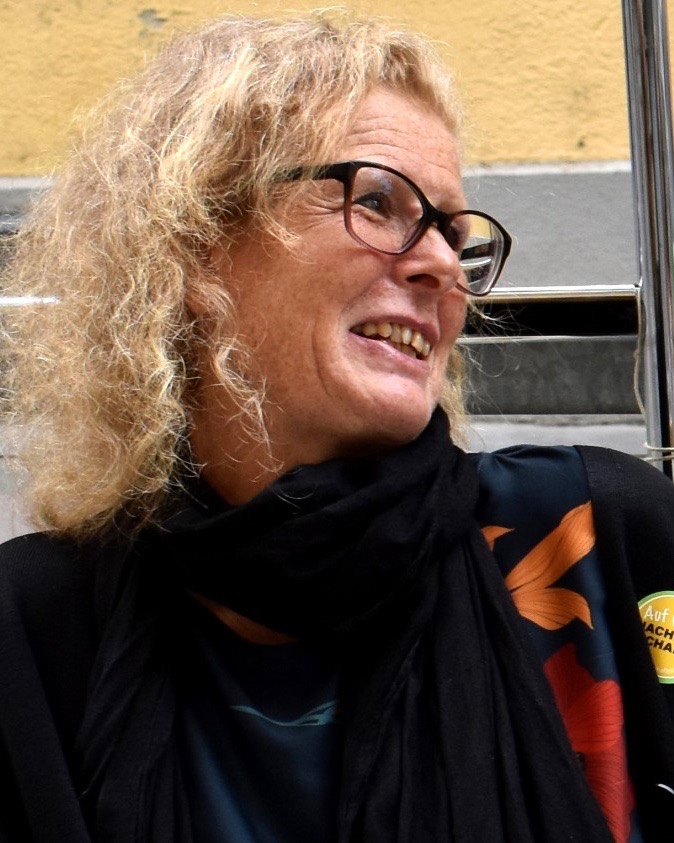 Gudrun Schweigkofler Wienerberger – Schriftführerin Stellvertreterin / Deputy Secretary
Gudrun Schweigkofler Wienerberger, geboren in Bozen, lebt seit 1984 in Wien und arbeitete nach dem Studium der Kommunikations- und Theaterwissenschaft u.a. bei tanzAffiche, im FalterVerlag, bei Tanz- und Theaterfestivals im In- und Ausland, baute im WUK (Werkstätten- und Kulturhaus) die KinderKulturSchiene auf und war bei KulturKontaktAustria Leiterin des Beratungsteams Kunstvermittlung. Seit 2011 leitet sie das Musische Zentrum Wien. www.musisches-zentrum.at
Gudrun Schweigkofler Wienerberger has lived in Vienna since 1984 and, after studying communication and theatre studies, worked at tanzAffiche, FalterVerlag and at dance and theatre festivals in Germany and abroad. She established the KinderKulturSchiene at WUK (Werkstätten- und Kulturhaus) and was the head of the art education advisory team at KulturKontaktAustria. Since 2011 she has been head of the Musisches Zentrum Wien. www.musisches-zentrum.at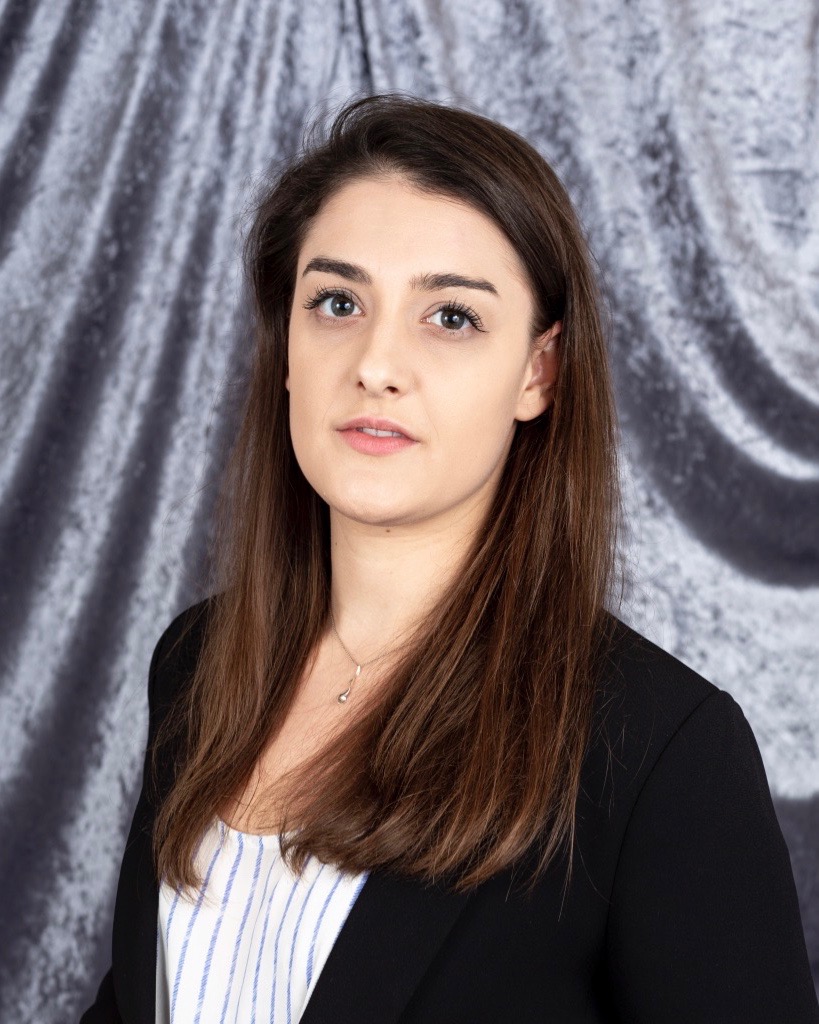 Katie Dedich – Kassierin / Treasurer
Katie Dedich ist eine leidenschaftliche und kreative Psychologin, die sich darauf konzentriert, individuelle Fähigkeiten, Erfahrungen und Motivation zu verstehen. Die Reise von Katie hat ihrer Fürsorge und ihrem aufrichtigen Engagement für Menschen auf der ganzen Welt Erkenntnisse und Wissen hinzugefügt. Nachdem sie ihre Masterarbeit über "The Effects of the Production of Art on Stress" (Die Auswirkungen der Produktion von Kunst auf Stress) geschrieben hat, widmet sie sich den Künsten und der Gesundheit. Im Rahmen von ARTS for HEALTH AUSTRIA bemüht sich Katie um eine qualitativ hochwertige Betreuung, um das Beste aus dem herauszuholen, was die Kunst in jedem Menschen bewirken kann.
Katie Dedich is a passionate and creative psychologist focused on understanding individual skills, experiences, and motivation. Her personal and professional mission and experiences combined with formal education, aim to fully leverage all aspects of individual strengths to perform and contribute to work environments. Katie's journey has added insights and knowledge to her caring and sincere engagement with people all around the world. After writing her master's thesis on, "The Effects of the Production of Art on Stress" she is dedicated to the arts and health. Within ARTS for HEALTH AUSTRIA, Katie strives for quality care in the efforts to pursue the best of what the arts can bring out in everyone.
Barbara Stüwe-Eßl – Beraterin / Advisor
Barbara Stüwe-Eßl hat ein abgeschlossenes Studium der Theater- und Medienwissenschaften/Universität Wien, und machte eine Kulturmanagementausbildung am Institut für Kulturmanagement/Universität für Musik und Darstellende Kunst Wien. Seit 1999 ist sie für die Interessengemeinschaft Freie Theaterarbeit tätig. Von 2016-2019 war sie im Rahmen des EU-Arbeitsplan für Kultur Expertin zum Thema Kultur und soziale Inklusion. Sie war Referentin im Rahmen des Arts for Health-Workshop des Bundeskanzerlamts Österreich und Mitglied im Redaktionsteams der Zeitschriftausgabe Kultur als Rezept (IG Kultur Österreich).
Barbara Stüwe-Eßl holds a degree in theatre and media studies / University of Vienna, cultural management training at the Institute for Cultural Management / University of Music and Performing Arts Vienna. Since 1999 she has been working with the interest group free theater. From 2016 – 2019 she worked as an expert on culture and social inclusion within the framework of the EU work plan for culture. She presented at the Arts for Health workshop of the Austrian Federal Chancellery and is a Member of the editorial team of the magazine edition Culture as a recipe (IG Kultur Austria).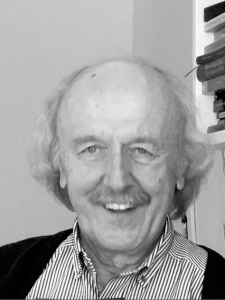 Franz Otto Hofecker – Berater / Advisor
Franz Otto Hofecker war Mitarbeiter am Zentrum für Kulturforschung in Bonn (1979 – 1981). Nach seiner Promotion (1984/1985) arbeitete er in der Abteilung für Medienforschung des ORF. Gleichzeitig wurde er Mitarbeiter am Institut für Kulturmanagement und Kulturwissenschaft der Universität für Musik und darstellende Kunst in Wien. Dort leitete er von 2001 bis 2018 das Institut für Kulturmanagement und Gender Studies. Er hielt verschiedene Lehrveranstaltungen im In- und Ausland im Bereich Kulturmanagement, war Mitglied in nationalen und internationalen Beiräten und Expertengremien im Bereich Kulturpolitik und -forschung (UNESCO, Europarat, Europäische Union, Eurostat, ERICArts, Österreichisches Bundeskanzleramt usw.). Ottos Arbeitsschwerpunkte und Publikationen liegen in den Bereichen Kulturpolitik, Kulturökonomie, Kulturförderung, Kulturstatistik (er war Leiter des LIKUS-Projekts, der LänderInitiative KulturStatistik) und Fachgebieten wie Musikschulen, regionale Kulturförderung, staatliche und private Kulturförderung.
Franz-Otto Hofecker has been a member of staff at the Centre for Culture Research in Bonn (1979 – 1981). Upon completion of his doctorate (1984/1985) he worked at the department for media research at the ORF. At the same time he became a member of staff at the Institute for Cultural Management and Cultural Studies at the University of Music and the Performing Arts in Vienna. There he was Head of the Department of Cultural Management and Gender Studies from 2001 to 2018 which became co-partner of the Centre for Culture Research in Bonn. He lectured various courses in Austria and abroad in the field of Cultural Management, was a member of national and international advisory boards and experts' committees in the field of culture policy and research (UNESCO, Council of Europe, European Union, Eurostat, ERICArts, Office of the Austrian Chancellor, etc). Otto's main area of work and publications are on cultural policy, culture economics, culture funding, culture statistics (he was the head of the LIKUS project, the LänderInitiative KulturStatistik) and specialist fields such as music schools, regional support of culture, public and private culture funding.
Begoña San José – Beraterin / Advisor
Begoña San José setzt sich für eine gesündere Welt ein und hat ihre berufliche Laufbahn den Themen Gesundheit und Gesundheitsinnovation gewidmet. Sie studierte klinische Psychologie in Spanien, Forschung und Epidemiologie im Gesundheitswesen (MSc und PhD) in den Niederlanden und verfügt sowohl über eine Ausbildung als auch über Erfahrung in Wirtschaft und Management. Sie hat für führende multinationale Versicherungsunternehmen gearbeitet und war an mehreren Projekten in den Bereichen psychische Gesundheit, ganzheitliche und wertorientierte Gesundheitsversorgung und personalisierte Medizin beteiligt. Sie ist die Gründerin von BEandGO, People and Healthcare Consulting, und unterstützt derzeit Start-ups und Unternehmen bei ihren Kooperationsmöglichkeiten. Sie ist überzeugt von der Kraft der Kunst für die persönliche Entwicklung, von deren therapeutische Möglichkeiten und Praxis und unterstützt verschiedene Formen davon, darunter Musik, Kunsthandwerk und Malen, Kochen und Tanzen. www.beandgo.eu
Begoña San José is committed to contributing to a healthier world. She is passionate about health and health innovation, where she has dedicated her professional career. She studied Clinical Psychology in Spain, Health Services Research-Epidemiology (MSc and PhD) in The Netherlands and has both training and experience in Business and Management. She has worked for leading multinational insurance companies and has engaged in several projects in the fields of mental health, holistic and value-based healthcare, personalized medicine, and others. She is the founder of BEandGO, People and Healthcare Consulting, and currently supports start-ups and corporates in their collaboration opportunities. She is a strong believer in the power of art to boost personal development, in its therapeutic features and practices and supports several forms of it, including music, crafts and painting, cooking and dancing among others. www.beandgo.eu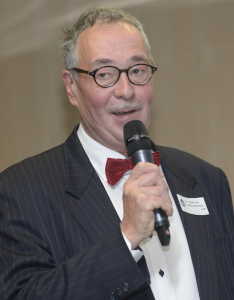 Johannes Gregoritsch – Berater / Advisor
Johannes Gregoritsch arbeitet bei der Österreichischen Sozialversicherung. Geboren 1961 in Wien. Er schloss sein Studium der Rechtswissenschaften an der Universität Salzburg mit einer Dissertation zum Thema Menschenrechte ab. Er ist Lehrbeauftragter für Rechtsfragen, u.a. an der Sigmund-Freud-Universität Wien.
Johannes Gregoritsch works at the Austrian Social Insurance. Born in Vienna in 1961, he graduated in Law at the University of Salzburg with his Doctorate Theses on Human Rights. He is a lecturer in legal matters, e.g. at Sigmund Freud University, Vienna.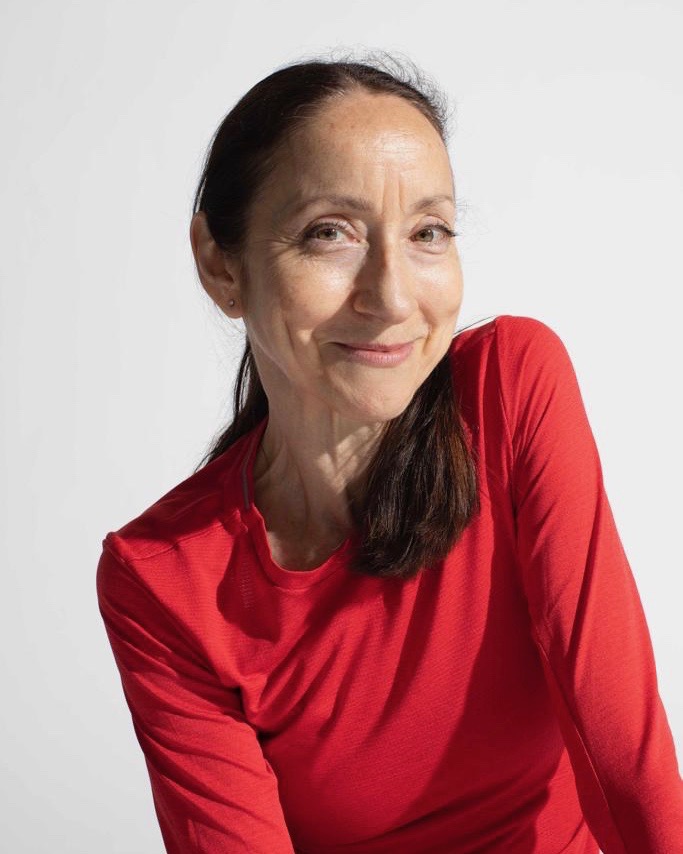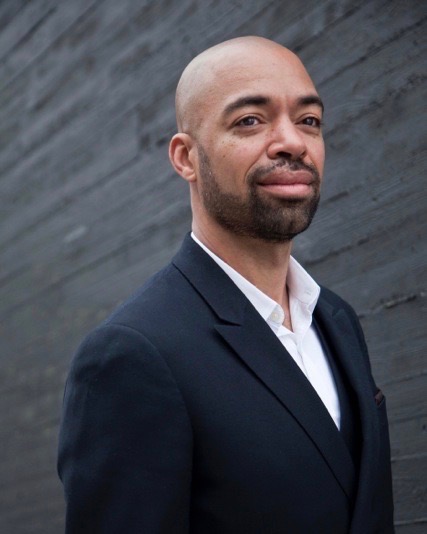 Dance & Creative Wellness Foundation – Partner / Partners
In einem Klima globaler Gesundheitsepidemien und einer immer älter werdenden Bevölkerung fordern Einrichtungen wie die Weltgesundheitsorganisation, das Weltwirtschaftsforum und die EU-Gesundheitsstrategie Innovationen und Quantensprünge im Gesundheitswesen. Die Partner der Dance & Creative Wellness Foundation vertreten die Auffassung, dass der Tanz eine wichtige Rolle bei der Lösung dieser Probleme spielt.
Die von ihr veranstalteten, jährlichen Foren sind Denkfabriken und Plattformen für Brainstorming und Debatten. Sie bringen wichtige Stakeholder – Tanzinstitutionen, PraktikerInnen, InnovatorInnen des Gesundheitswesens, Krankenversicherer und politische EntscheidungsträgerInnen – zusammen, um das Feld des Tanzes für Gesundheit und Wohlbefinden in einem regen Austausch von Ideen und Erfahrungen zu erläutern und zu diskutieren.
Die Dance & Creative Wellness Foundation wurde von Clare Guss-West, Andrew Greenwood und Eldridge Labinjo 2016 mit Unterstützung des Dutch National Ballet & Opera, wo das erste Forum stattfand, ins Leben gerufen. Nachfolgende Dance- and Creative Wellness-Foren fanden in Zusammenarbeit mit renommierten Gastgebern wie Staatsballett Berlin, Sadlers Well's & Ballet Rambert (London, UK, Ballet Preljocaj (Avignon, Frankreich) und Konzert Theater Bern statt.
Das Direktionsteam der Dance & Creative Wellness Foundation wurde 2019 vom Europäischen Parlament in Brüssel eingeladen, um Tanz als proaktive Reaktion auf Probleme im Bereich der öffentlichen Gesundheit vorzustellen. danceandcreativewellness.com
In a climate of global health epidemics and an aging population, institutions such as the World Health Organization, the World Economic Forum and the EU Health Strategy are calling for innovation and quantum leaps in health. Dance & Creative Wellness Foundation partners believe that dance plays an important role in solving these problems.
The annual forums it runs are think tanks and platforms for brainstorming and debating. They bring together important stakeholders – dance institutions, practitioners, healthcare innovators, health insurers and political decision-makers – to explain and discuss the field of dance for health and wellbeing in a lively exchange of ideas and experiences.
The Dance & Creative Wellness Foundation was established by Clare Guss-West, Andrew Greenwood and Eldridge Labinjo in 2016 with the support of the Dutch National Ballet & Opera, where the first forum took place. The following dance and creative wellness forums took place in collaboration with renowned hosts such as Staatsballett Berlin (Germany), Sadler's Wells & Rambert (London, UK), Ballet Preljocaj (Avignon, France) and Konzert Theater Bern (Switzerland).
The Directorate Team of the Dance & Creative Wellness Foundation was invited by the European Parliament in Brussels in 2019 to present dance as a proactive response to public health problems. danceandcreativewellness.com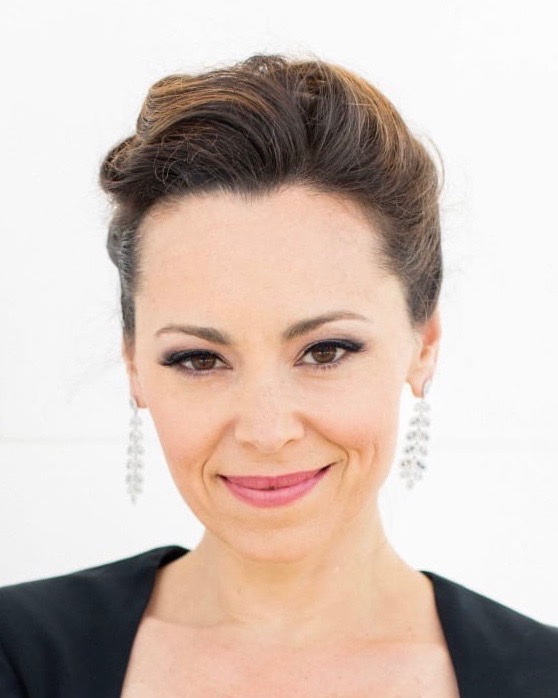 ArtWave – Partner / Partners
ArtWave ist eine neu gegründete Kunstorganisation, deren Aufgabe es ist, künstlerische Erfahrungen zu schaffen, die die Kraft der Kunst zur Förderung von Gesundheit und Wohlbefinden hervorheben. Wir entwickeln derzeit eine Online-Anwendung, um die gesundheitlichen Vorteile, die aus der Beschäftigung mit Kunst resultieren sowie die auf das Wohlbefinden ausgerichteten Kunst-Erfahrungen im analogen Raum zu nutzen. Die ArtWave-Gründerinnen und Direktorinnen Bea Robein und Jennifer Davison haben gemeinsam mehr als 50 Jahre Erfahrung auf Opernbühnen auf der ganzen Welt gesammelt und arbeiten mit einem internationalen Team von Künstlern und Wissenschaftlern zusammen, um neue Wege für menschliches Gedeihen zu erkunden und zu ermöglichen.
ArtWave is a newly founded arts organisation whose mission is to create artistic experiences that highlight the power of the arts to promote health and wellbeing. We are currently developing an online application to deliver the health benefits of engagement with the arts as well as wellbeing-centered arts experiences in the analogue space. The ArtWave founding directors Bea Robein and Jennifer Davison have combined 50+ years of experience on operatic stages around the world and work together with an international team of artists and scientists to explore and facilitate new paths for human flourishing.